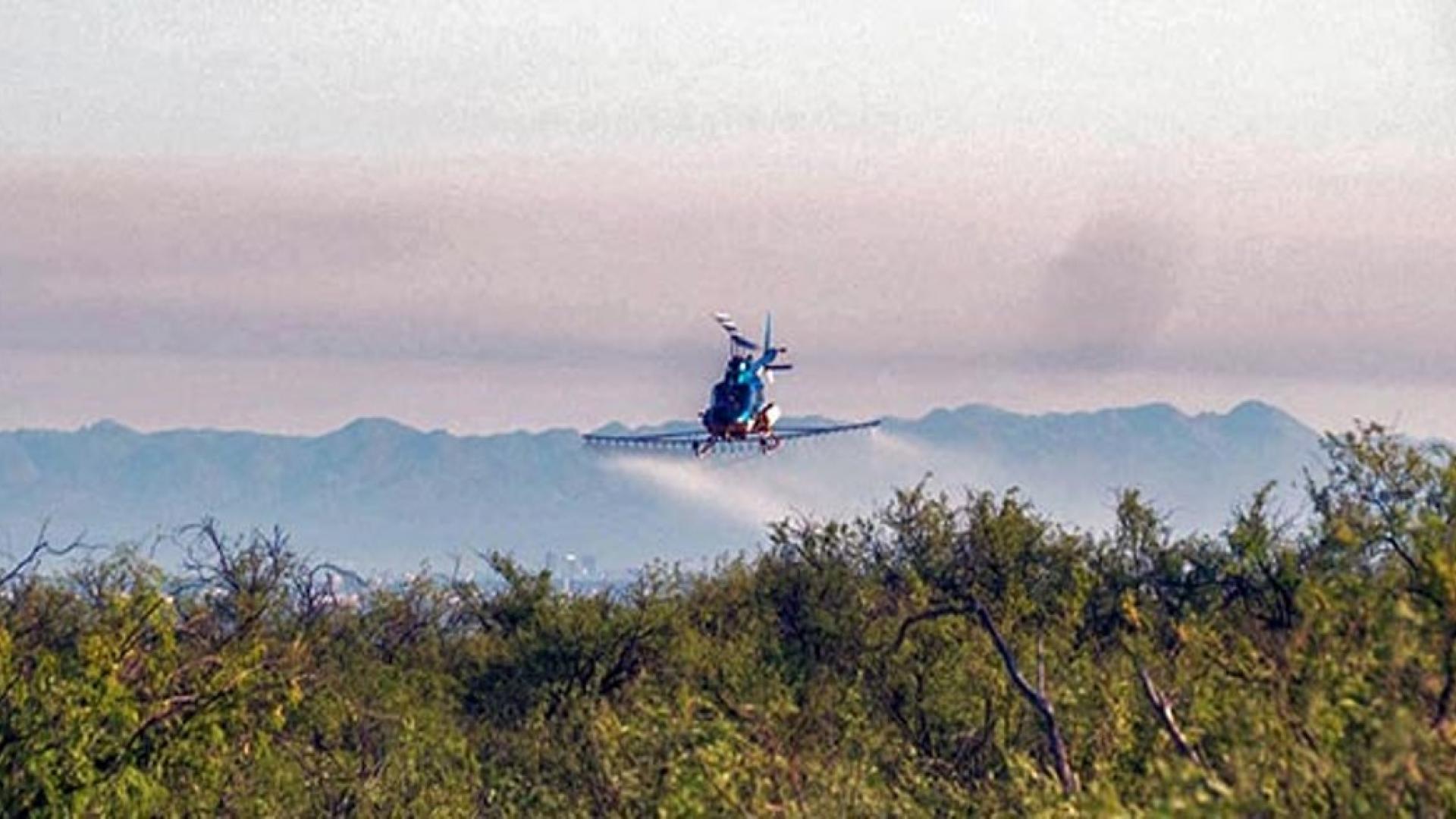 Revised by Austin Rutherford, University of Arizona

Body

Brush (or shrub) encroachment is a global phenomenon whereby native and nonnative woody species displace grass species (Archer et al., 2017). The shift in a grass- to woody-dominated ecosystem results from complex interactions between many environmental drivers, physical controls, and historical land uses. A widespread conversion of grasslands to shrublands can significantly impact a variety of ecosystem processes and services such as soil erosion, water infiltration, and forage production (Archer & Predick, 2014). Range managers and land owners can employ several "brush management" treatments for reducing shrub/tree cover and help to restore encroached grasslands (Hamilton et al., 2004; Scifres et al., 1985).  

Brush management treatments are broken into four broad categories: biological, chemical, cultural, and mechanical. The following web resources details each method individually and for application in combination to maximize their effectiveness (e.g., Integrated Brush Management Systems) to meet management goals:

 

 

 

In 2018, a series of workshops were hosted in southeastern Arizona to discuss historical and current trends of brush cover; brush management methods and stories of application; and working collaboratively to apply their collective knowledge to meet brush cover goals. Details on this workshop series including agendas, presentations, and videos can be found here:

 

 

 

For aid in planning and monitoring for brush management in Southeastern Arizona, see the

new

ShrubRisk Tool 
Related Resources
Videos
Two-Hundred Years of Woodland Dynamics in the Intermountain West

Emeritus Professor Richard F. Miller from Oregon State University provides historical context for the changes in woodlands over the past two centuries as part of a "Impacts of Woodland Expansion" Symposium during the Society for Range Management Annual Conference, St. George, UT, Jan. 31, 2017. Courtesy of the USDA's Natural Resources Conservation Service-led Sage Grouse Initiative and the Bureau of Land Management.

Brush Management

The USDA NRCS provides a brief overview of Brush Management, and highlights how Dan Doornbos in Alder, MT is using this practice to improve his rangeland by increasing his forage and improving wildlife habitat.
Tools
Evaluate a land's susceptibility to shrub encroachment in southeastern Arizona. This tool was developed by the University of Arizona School of Na…

Keeping an Eye on Drought: Satellite-based Drought Monitoring and Assessment

Standardized Precipitation Index (SPI) Explorer Tool was created to explore SPI values at specific locations by using a gridded climate dataset (PRISM…

MyRAINge Log is designed with rangeland management in mind, bringing together cutting edge web technology, climate data, and visualization tools focus…

The MRLC (Multi-Resolution Land Characteristics) Rangeland Viewer provides a dynamic platform for multi-temporal data visualization of RCMAP time-seri…

The Rangeland Analysis Platform (RAP) is an interactive web application designed to assist in managing and monitoring America's valuable rangelands. T…

Grassland productivity forecast for the Great Plains and Southwest.

Weekly fuel and rangeland production forecasting system.

PESTMAN provides management support for brush and weed control for species common to TX and NM. Developed by the Texas A&M AgriLife and New Mexico…

This tool is designed to assist land managers with the rangeland restoration and/or rehabilitation planning process. The tool assembles information ab…

The U.S. Climate Resilience Toolkit is a website designed to help people find and use tools, information, and subject matter expertise to build climat…
Featured Resources From the Database
Presentation by Drs. Charles Hart, DowAgro Sciences and Kirk McDaniel, Prof. Emeritus, NMSU about brush management control in southern Arizona.

Fire used to be as natural on the landscape as rain. After years of fire suppression, the vegetation on the landscape has shifted. In Arizona, places like Altar Valley have found…

Evaluating the profitability of brush management and oak tree thinning for range improvement
Further Reading
Articles
Archer, S.R., Andersen, E.M.,

Predick

, K.I.,

Schwinning

, S.,

Steidl

, R.J., and Woods, S.R. 2017. Woody Plant Encroachment: Causes and Consequences. In Rangeland Systems: Processes, Management and Challenges. Edited by D.D.

Briske

. Springer International Publishing, Cham. pp. 25–84.

Archer, S. R., &

Predick

, K. I. (2014). An ecosystem services perspective on brush management: research priorities for competing land‐use objectives. Journal of Ecology, 102(6), 1394-1407.
Archer, S. R., et al. Brush management as a rangeland conservation strategy: a critical evaluation. Conservation benefits of rangeland practices. Washington, DC, USA: US Department of Agriculture Natural Resources Conservation Service (2011): 105-170.
Books
Hamilton, W. T., McGinty, A., Ueckert, D. N., Hanselka, C. W., & Lee, M. R. (2004). Brush management: past, present, future (Vol. 7). Texas A&M University Press.

Scifres, C. J. (1980). Brush management: principles and practices for Texas and the Southwest. Texas A & M University Press..