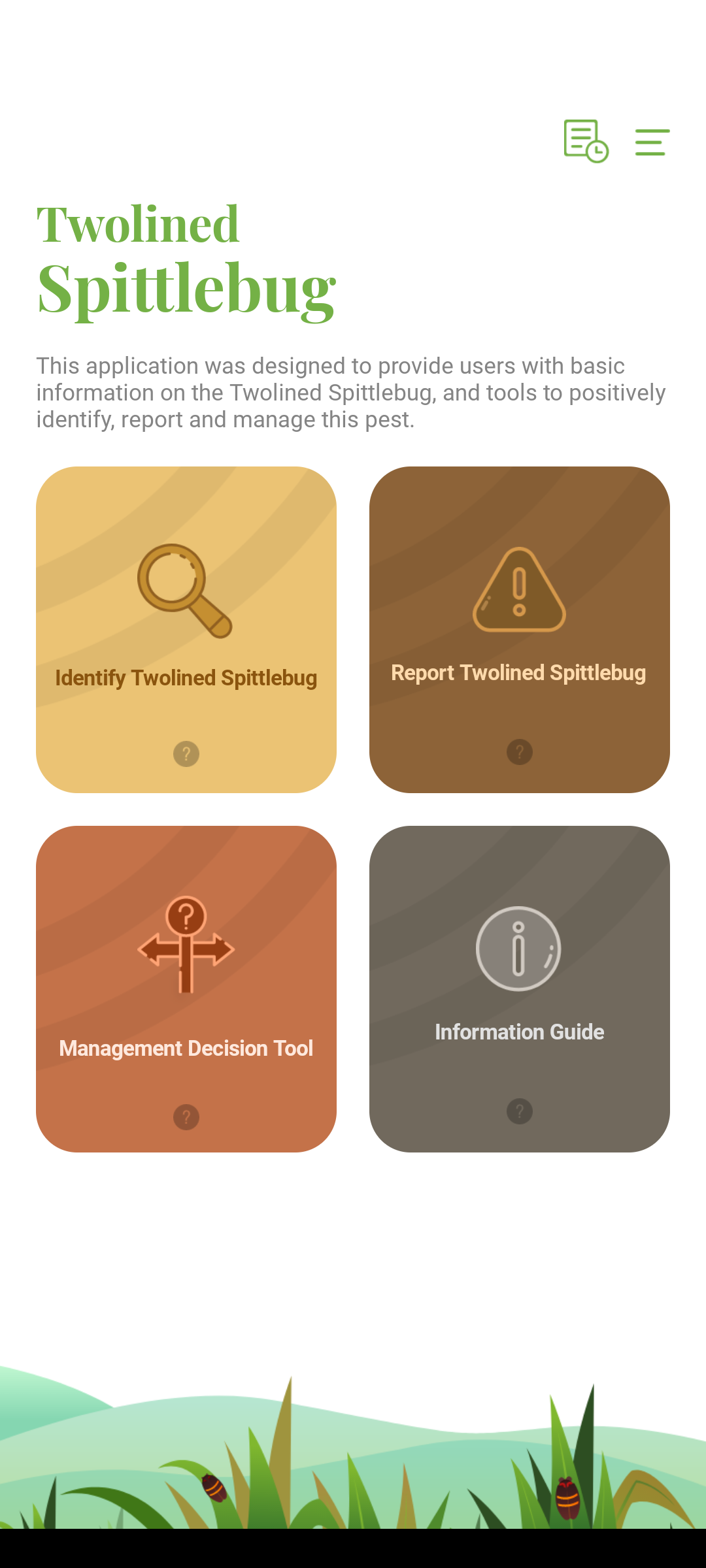 The Twolined Spittlebug Application was designed to provide users with basic information, and tools to positively identify, report, manage this rangeland pest in Hawaii.  You can download the application for iOS and android phones for free at these links:
 
Twolined Spittlebug Application Administrative Webpage
The administrative webpage collects data from user reports on the geographical location of Twoline Spittlebug populations, habitat, and as an option, damage ratings.  Users can access the webpage as a guest to view reports.
Additional Twolined Spittlebug Application Resources
Twolined Spittlebug Management Tool Smartphone Application Terms of Use
Twolined Spittlebug Application Privacy Policy