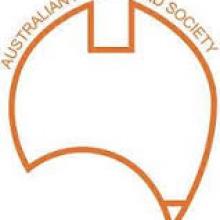 Full-text publications from the Australian Rangelands Society (ARS) Biennial Conference Proceedings (1997-), Rangeland Journal (ARS/CSIRO; 1976-), plus videos and other resources about the rangelands of Australia.
Records
Weed management in Australian rangelands encounters a wide variety of ecosystems, a diversity of plant species that are weeds from some perspective, and severe socio-economic constraints.

This paper reviews the application of computer models to management in the rangelands.

three hypothetical Kimberley cattle herds representing Shorthorn and Brahman cross genotypes were studied to compare potential earning capacities and income variability from different herd structur

This paper details an extension initiative implemented by NSW Agriculture & Fisheries staff at Cobar in western New South Wales.

Palatable shrubs are necessary to ensure continuity of wool production during drought conditions at high stocking rates.

Most rangelands users are well aware of the crucial role played by the quality and location of waterpoints in pastoral paddocks. Research over recent years has helped us to quantify this role.

Self mustering of sheep by trapping on water is a management alternative which producers can use to reduce mustering costs, sheep stress and the amount of skilled labour required and to improve mus

Although Australia's traditional animal industries are very important, contributing some 14.5 billion to the national economy, a number of species are proposed here as complementary to existin

Goats have two main roles in the rangelands; woody weed management and diversification of income (meat, fibre production).

The feral goat has demonstrated its suitability to W.A.'s mulga shrublands.

The potential for the establishment of a kangaroo industry in Western Australia based on meat and skins was examined by assessing the likely acceptability of the products of the industry and their

Since the introduction of the Land Rights Act (N.T.) 1976 the debate over land use has been very emotive.

The rangelands of north- western Victoria were used for production of wool for up to 150 years. They are now to be primarily used for nature conservation and recreation.

The two main aims of conservation, that is, sustainable development through better land care, and maintenance of natural ecosystems and species diversity through nature conservation, are distinct a

Australia's rangelands are viewed as renewable natural resources which have, in large part, deteriorated considerably since grazing commenced with domestic livestock.

A reasonable knowledge now exists about Australian rangeland species, soils and climate. The herbaceous layer is the key to pastoral production, pasture condition and potential land degradation.

Drought risk is one of the key risk factors facéd by Australia's rangeland managers, yet is often the subject of emotive rather than objective decision making.

A Land Management and Conservation Award was presented in April 1990 to the Queensland grazier best demonstrating sustainable land use, assessed on criteria of: land use for sustainable production;

Soil erosion is a natural process which can be intensified by grazing, leading to substantial losses in pastoral productivity.

This study investigates the relationship between pasture production, runoff and soil loss from four small catchments in the mulga lands of south west Queensland over a three year period.

We investigated the vegetation of two active floodplains and associated stable landforms over a period of seven years, paying particular attention to the types of soil surfaces on which the plants

The issue addressed in this paper is the appropriate source of funding for rangeland rehabilitation. From an economic rationalist point of view, two questions are pertinent to this policy issue.

Changes in composition at a native pasture site in poor condition in southern Queensland have indicated that Heteropogon contortus dominance can be restored by exclosure and annual spring burning.